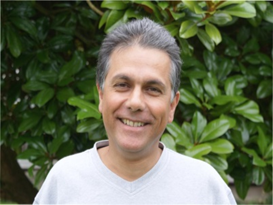 David has an MA in Integrative Psychotherapy from Middlesex University, is Accredited and Registered with BACP (the British Association for Counselling & Psychotherapy) and the Association of Christian Counsellors (ACC). He  is trained in EMDR therapy and is also a qualified counselling supervisor.
My Approach to Therapy
We are born into dependent relationship with our primary caregiver(s). Our relationships help shape us into the people we are. Nurturing relationships provide hope and empower us to grow with confidence, fully, into the unique self-reliant person we can become as our gift to humanity. Sadly some relationships injure and delay, even distort, that growth. I believe that the primary ingredient to successful treatment is the therapeutic relationship.
My work with you is grounded in my compassion for you as (a) fellow human being(s). I provide a non-judgmental space for you to explore and make sense of your life journey.
I do not prefer one type of therapy (e.g. psychodynamic, person-centred, cognitive, behavioural) to another. Rather, I integrate the best from each school of therapy to promote hope, growth and empowerment.
This might involve becoming better able to recognise and regulate legitimate human responses to life events, particularly where those events have been traumatic. It may also include raising resilience to distress, developing acceptance, self-compassion, self-nurture and interpersonal skills such as boundary setting and assertiveness, and helping the brain notice again.